COVID-19 (Coronavirus) Information
Jericho Road is taking precautions to keep our patients, clients, and staff members as safe as possible. If you have questions regarding COVID-19, need to be tested, or need more information about your test results, please call us at 716-881-6191. (Please wait at least five days after your test to call for test results. You should receive a call from us with your results within five days.)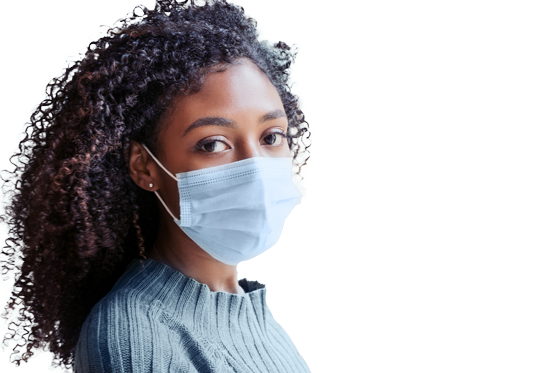 General COVID-19 Questions
I'm feeling sick. What should I do?
If you have mild symptoms that include fever and cough and you have had close contact with a person with a confirmed case of COVID-19, please call us before you come to one of our health centers. If we cannot immediately answer your call, leave a message and a nurse will call you back shortly. Our team will direct your best course of action. If you are experiencing severe respiratory distress, call 911.
Should I still come in for my scheduled appointment?
If you have a scheduled appointment with us, it has not changed. Please proceed with your scheduled appointments as usual. Many scheduled appointments can be converted to telemedicine appointments instead. If you would like to convert your scheduled appointment to a video visit, or if you need to cancel or reschedule your appointment, call us as soon as possible.
COVID-19 Prevention & Facts
We encourage everyone to do the following: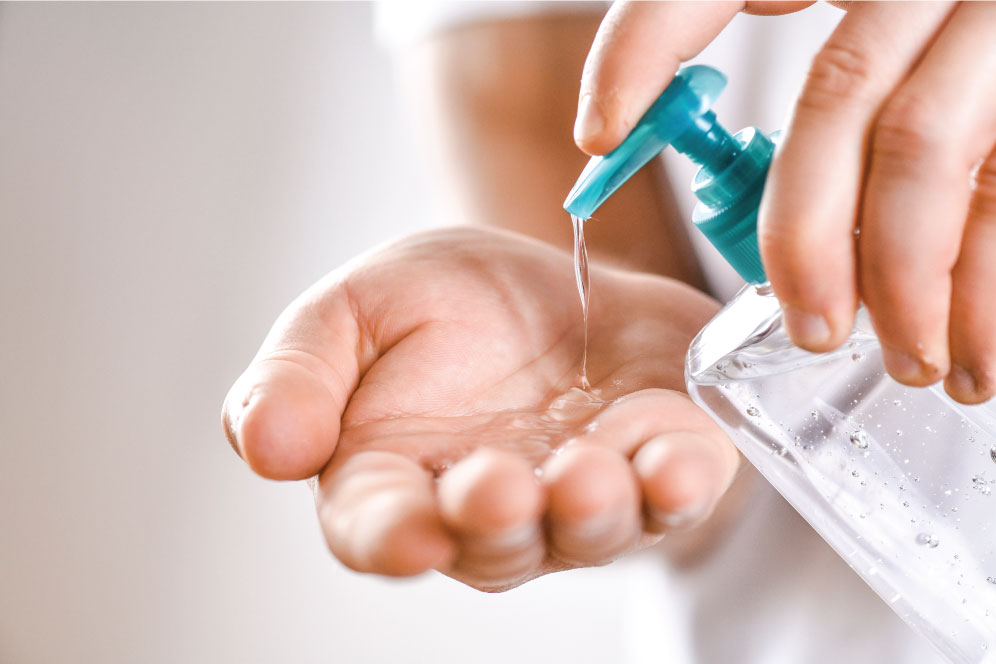 COVID-19 Testing at Jericho Road
We are no longer offering COVID-19 testing for members of the community who are not Jericho Road patients. Please call the Erie County Department of Health at 716-858-2929 to schedule an appointment or check the
New York State Department of Health's map for information on other available COVID testing sites.
Insurance coverage of COVID-19 testing Some insurance providers will not cover the cost of asymptomatic testing. Please call your insurance company prior to coming for a test to fully understand your coverage.
COVID-19 Testing at Jericho Road Jericho Road is providing diagnostic (nasal swab) testing for patients only. You are not required to have an appointment, insurance, or a prescription. If you do have insurance, your insurance company will be billed for your test(s). We recommend that you speak with your insurance company to understand your coverage. Our Broadway health center (1021 Broadway, Buffalo 14212) and Barton Street health center (184 Barton Street, Buffalo 14213) are offering walk-in diagnostic (nasal swab) COVID-19 testing for Jericho Road patients only at the days and times listed below. You do not need to make an appointment.
Diagnostic Testing Schedule at 184 Barton Street
(COVID testing is for Jericho Road patients only)
Day
Time
Monday-Thursday
8:00 a.m. – 11:30 a.m. &
1:00 p.m. – 3:30 p.m.
Friday
9:00 a.m. – 11:30 a.m.&
1:00 p.m. – 3:30 p.m.
Saturday
9:00 a.m. – 11:30 a.m.
Diagnostic Testing Schedule at 1021 Broadway
(COVID testing is for Jericho Road patients only)
| Day | Time |
| --- | --- |
| Monday-Wednesday | 1:00 p.m. – 4:30 p.m. |
| Thursday & Friday | 1:00 p.m. – 3:30 p.m. |
Antibody Testing If you need or want an antibody blood test, please contact your primary care provider. We are no longer able to provide antibody blood testing for individuals who are not Jericho Road patients, though we may be able to furnish you with an order to get a blood test elsewhere if you don't have your own primary care physician.
What to Bring If you are visiting us for testing, please bring ID and your insurance card (if you have insurance). Wear a mask if you have one.
Getting Your Results A representative from Jericho Road will call you with your results once they're received. Should you have questions about your test results, please call us at 716-881-6191. (Please wait at least five days after your test to call for test results. You should receive a call from us with your results within five days.)
Billing Your insurance company will be billed for your test. You may also be billed for an office visit if you are having symptoms. We recommend that you speak with your insurance company to understand your coverage.
Additional Information Testing is also available through the Erie County Department of Health and NYS Department of Health. For general information about COVID-19 from the Medical Society of the County of Erie (of which Jericho Road is a member), see this COVID Instruction Sheet. This sheet includes prevention tips, what to expect if you test positive or if you've had contact with a positive case, and how to handle getting essential supplies like groceries and medications if you are quarantined.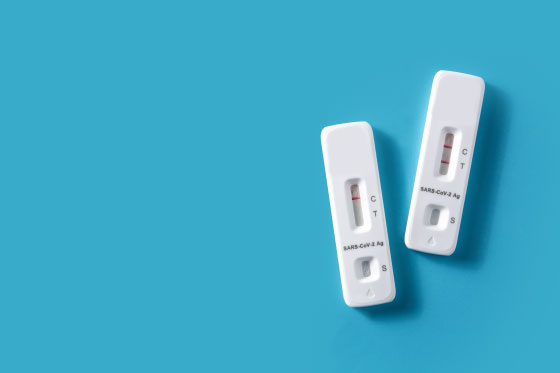 COVID-19 Self-Tests
(also referred to as home tests or antigen tests)
Self-tests may be taken at home.
You can use self-tests regardless of vaccination status or whether or not you have symptoms.
Follow all of the instructions that come in the box with the test.
If you test positive with a self-test, you are very likely to have an infection and you should:

If you test negative with a self-test but have symptoms, you should:
Have a PCR test completed at Jericho Road or another site.* (Currently, COVID testing at Jericho Road is only available for our patients.) A PCR test is more sensitive than at-home tests and may be required by your school or employer to return to school or work.
* There may be situations in which one or more people in a household receive a positive self-test, while other household members receive a negative self-test. In this case:
Household members who have tested positive should follow the steps indicated above.
Household members who are showing COVID-19 symptoms but receive a negative result from a self-test should still assume they are positive and should follow the steps indicated above.
Patients in this scenario DO NOT need to come to Jericho Road for another test. Anyone in the household who has tested positive and/or has symptoms should stay home or isolate for 5-10 days.
The best protection against COVID-19 for you and your family is to get vaccinated. Please visit our COVID-19 vaccination page if you have not received your primary series or are due for a booster.
What's Changed at Jericho Road
Screening
All individuals entering Jericho Road buildings will be temperature screened upon entry.
Staff
All on-site employees are required to be vaccinated against COVID-19 unless they qualify for a medical exemption. New hires who have been previously vaccinated elsewhere must provide proof of vaccination. Jericho Road will administer the COVID-19 vaccine for employees who desire it.
Telemedicine
We do offer telemedicine. Please call your preferred health center location to inquire or set up an appointment. We can also switch your previously scheduled appointment to a telemedicine visit if you'd like. Telemedicine is available for many follow-up appointments (i.e., if you have a scheduled check-in for a chronic condition or if you need a visit to get a medication refill), as well as sick visits. If you have a fever, cough, or other symptoms, we can assess those in a telehealth visit without bringing you into the office. You don't need to download anything special to take advantage of this option but you will need a smartphone, tablet, or computer with an internet connection.
Mental health care
We recognize that this is a stressful time for everyone and mental wellness is extremely important. Our behavioral health team is offering brief telehealth visits with a licensed mental health provider for existing Jericho Road patients. You do not need to be a current behavioral health patient to use this service. Please call 716-348-3000 ext. 479 if you are interested.
Global considerations
We are in constant communication with our health centers in Sierra Leone, Democratic Republic of Congo, and Nepal to make sure they have the supplies and funding they need to fight COVID-19 in their communities.
Statements from the Medical Society of the County of Erie's WNY COVID Working Group